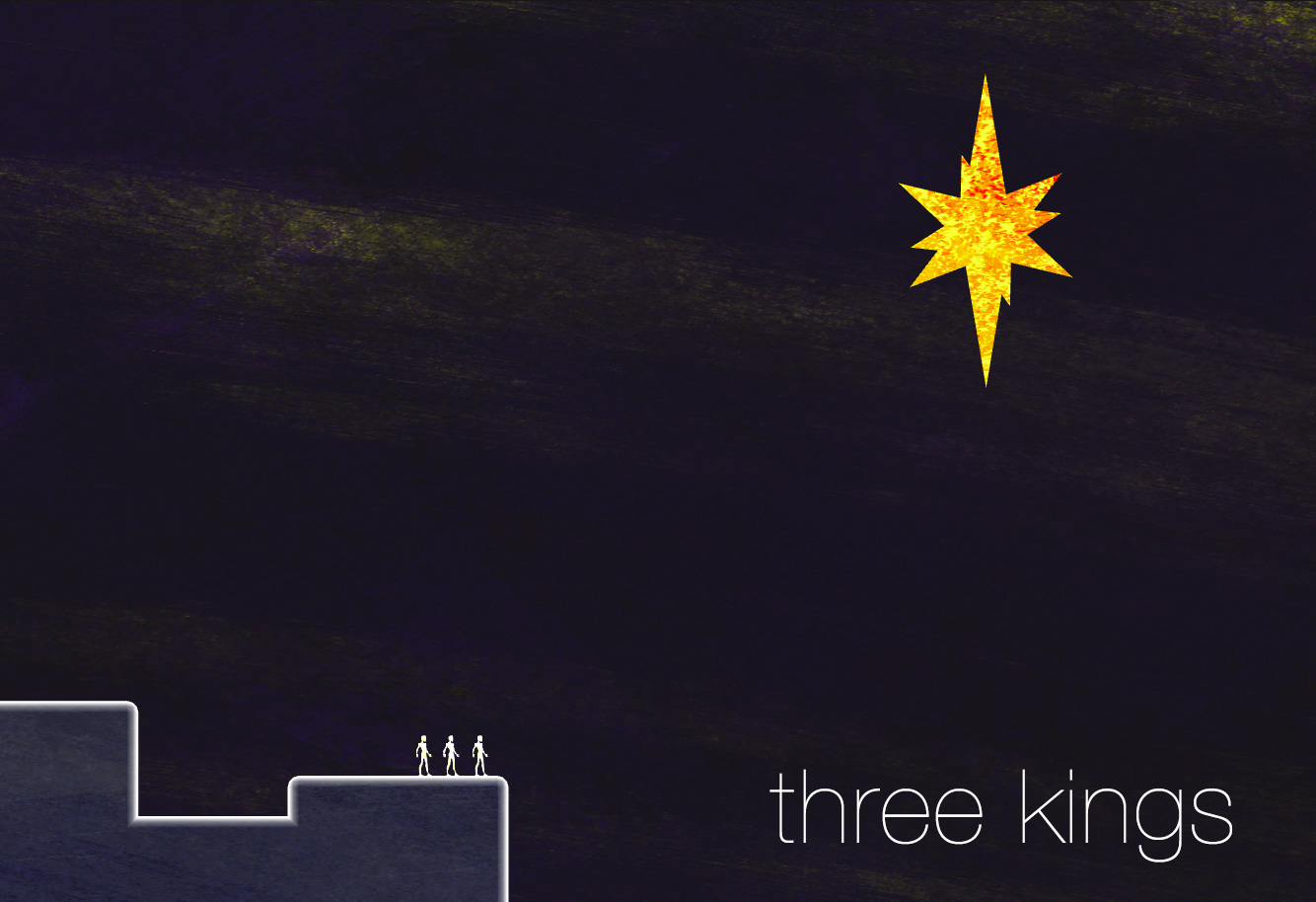 I made Three Kings for the 2013 Holiday Game Jam by Glitch City. It's an interactive exploration of one of my favorite Christmas carols: "We Three Kings of Orient Are."
I've worked on it since then, cleaning up the bugs and making it a little less "game-jamy" The levels ended up being a little too long, and cinematic scenes are still a little rough, but overall I'm very happy with how the game turned out.
The music for this was done by the ever amazing Angus McKay.